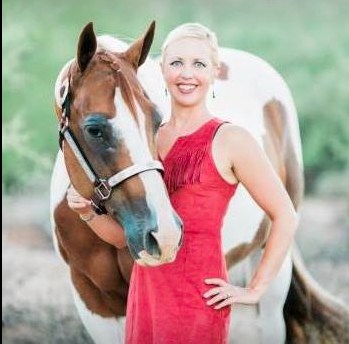 Episode 1: Welcome to the Equestrian Author Spotlight podcast! A weekly podcast featuring interviews with equine authors who love all things horses and writing about them. In each episode, you'll hear inspirational stories from horse book authors including writing advice and marketing tips to help you write your own horse book. If you are an author, aspire to be an author, or simply love horse books then you are in the right place!
In this week's episode, you'll meet your host and award-winning equine author Carly Kade. You'll learn ...
What makes Carly's spurs jingle about spotlighting fellow equine authors.
All about the Equestrian Author Spotlight including how to be a podcast guest.
And more about Carly as she is interviewed by her horse husband (who asks her some surprise questions).
https://www.carlykadecreative.com/
Visit https://www.carlykadecreative.com/podcast where you can read the show notes or subscribe to the podcast on YouTube, iTunes, Stitcher, or via RSS so you'll never miss a show.
Want a free guide to secrets of horse book authors? Gallop on over to https://www.carlykadecreative.com/wisdom and join the Equestrian Author Spotlight email list to have the author advice resource delivered instantly to your inbox.
If you are an author who writes about horses and would like to be spotlighted let me know. I'd be happy to include you, too. Visit my contact page at https://www.carlykadecreative.com/contact to fill out a request.
Intro & Outro Music: Road Trip courtesy of http://www.freesfx.co.uk