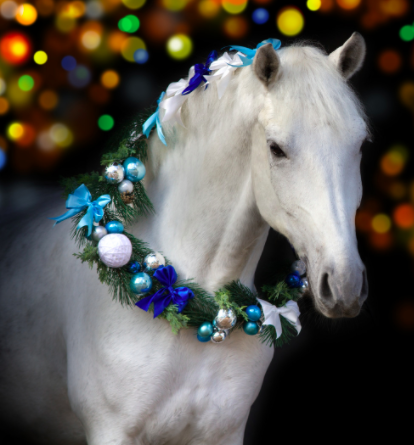 A Horsey Holiday Special: Welcome to the Equestrian Author Spotlight podcast! In each episode, you'll hear inspirational stories from horse book authors including writing advice and marketing tips to help you write your own horse book. If you are an author, aspire to be an author, or simply love horse books then you are in the right place!
In this episode, I teamed up with a whole herd of equestrian authors to bring you some virtual holiday cheer. We are sharing some of our favorite horsey holiday memories and some great holiday gift recommendations because horse books make great gifts. 
Plus, we are getting into the holiday spirit with a spur jingling GIVEAWAY!
Want a free guide to secrets of horse book authors? Gallop over to 
https://www.carlykadecreative.com/wisdom.html
 and join the Equestrian Author Spotlight email list to have the author advice resource delivered instantly to your inbox.
If you are an author who writes about horses and would like to be spotlighted let me know. I'd be happy to include you, too. Visit my contact page at https://www.carlykadecreative.com to fill out a request.
Music Credit: