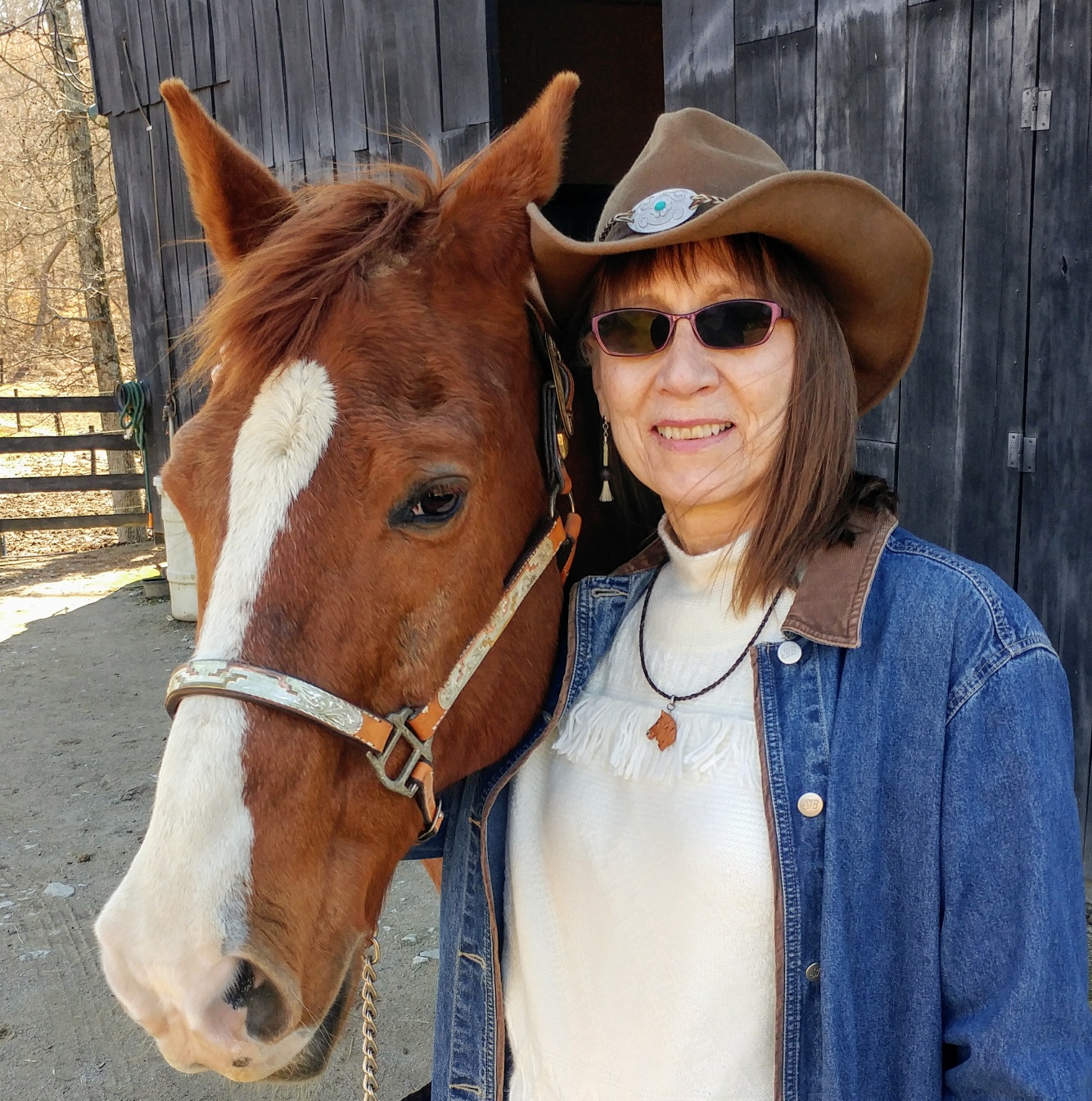 Episode 49: Welcome to the Equestrian Author Spotlight podcast! In each episode, you'll hear inspirational stories from horse book authors including writing advice and marketing tips to help you write your own horse book. If you are an author, aspire to be an author, or simply love horse books then you are in the right place!
In this week's episode, you'll meet teacher turned author Janet Wolanin Alexander. You'll learn ...
Janet talks about her memoir At Home on a Horse in the Woods. She shares how alternate bouts of pursuit and denial became incredibly paralyzing. Finally, on the verge of abandoning her dream of owning a horse forever, a powerful moment of truth broke the pattern and set her free.

How valuable being a member of a writers' group can be for developing your work.

About Janet's business Swish Tails and why she 

braids jewelry from a horse's hair to celebrate the special bond humans share with their equine partners.
And MUCH more!
Want a free guide to secrets of horse book authors? Gallop over to
https://www.carlykadecreative.com/wisdom.html
and join the Equestrian Author Spotlight email list to have the author advice resource delivered instantly to your inbox.
If you are an author who writes about horses and would like to be spotlighted let me know. I'd be happy to include you, too. Visit my contact page at
https://www.carlykadecreative.com
to fill out a request.