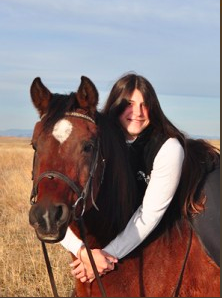 Episode 30: Welcome to the Equestrian Author Spotlight podcast! In each episode, you'll hear inspirational stories from horse book authors including writing advice and marketing tips to help you write your own horse book. If you are an author, aspire to be an author, or simply love horse books then you are in the right place!
In this week's episode, you'll meet Fantasy, Horror and Sci-Fi Author J. A. (Julie) Campbell. You'll learn ...
About Julie's love of endurance riding, how she is preparing her horse to cover 100 miles in one day, and what makes a horse well-suited to the sport.
Why she wrote a Sci-Fi/Fantasy book series about a horse that can transport its rider to another world. Cool!
Why prioritizing is the secret to writing more than one book a year.
What it's like to work with a small press, the benefits of being a member of multiple author organizations, and why it's okay for your first draft to suck.
And MUCH more!