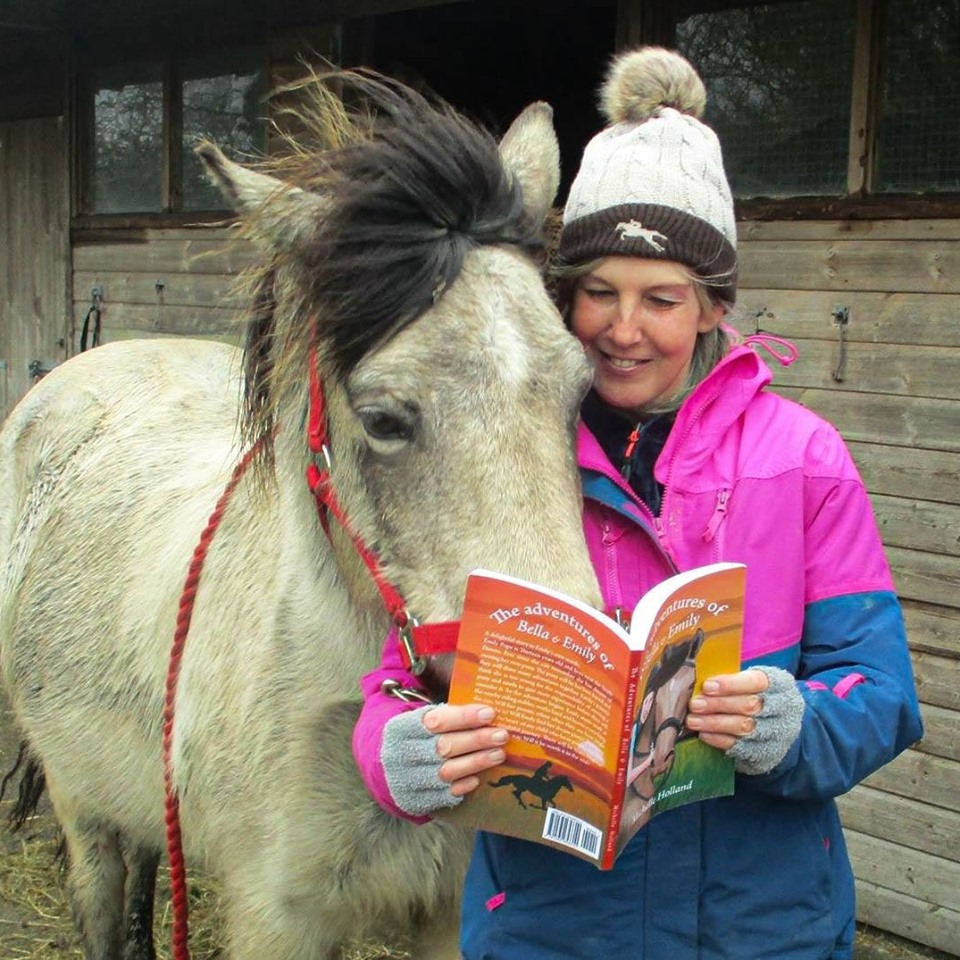 Episode 16: Welcome to the Equestrian Author Spotlight podcast! In each episode, you'll hear inspirational stories from horse book authors including writing advice and marketing tips to help you write your own horse book. If you are an author, aspire to be an author, or simply love horse books then you are in the right place!
In this week's episode, you'll meet Children's Horse Book Author Michelle Holland. You'll learn ...
How Michelle started a sanctuary for New Forest Ponies and rescued over 57 ponies from slaughter.
About being an animal behaviorist and how working with canines translated to her connection with horses.
Why she decided to support charitable organizations through the sales of her children's books and how she manages the process.
How she turned a negative review into a positive learning opportunity and ended up creating a series of books that is making a difference in the equestrian community.
What happened when her traditional publisher went out of business and how that experience led her to independent publishing.
And MUCH more!
Website: https://www.michelleholland.co.uk/
Visit https://www.carlykadecreative.com/podcast where you can read the episode show notes and find the links to Michelle Holland's sites and recommended resources. Make sure you subscribe to the podcast on YouTube, iTunes, Stitcher, or via RSS so you'll never miss a show.
Want a free guide to secrets of horse book authors? Gallop over to https://www.carlykadecreative.com/wisdom and join the Equestrian Author Spotlight email list to have the author advice resource delivered instantly to your inbox.
If you are an author who writes about horses and would like to be spotlighted let me know. I'd be happy to include you, too. Visit my contact page at https://www.carlykadecreative.com to fill out a request.