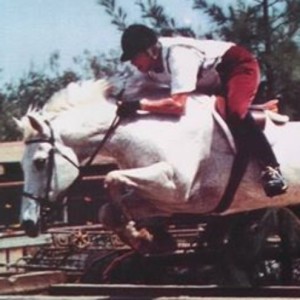 Thursday Aug 11, 2022
Episode 109: On Travel Writing, Salvation in Nature & Romancing the Soul with Linda Ballou
Episode 109: In this Equestrian Author Spotlight podcast episode, you'll meet Linda Ballou, author of Cowgirl Jumped Over the Moon and Embrace of the Wild.
Saddle up for a conversation about travel writing, finding salvation in nature, and romancing the soul. Linda shares her love of travel, horses and writing while taking us on an epic journey from the volcanoes of Hawaii to the majestic mountains of Colorado.
She discusses her newest book, Embrace of the Wild, a work of historical fiction about Isabella Bird, a dynamic woman, equestrian, and British explorer in the nineteenth century, who pushed the boundaries of what was expected of women in her time. 
This interview will inspire you to appreciate the powerful women who paved the way for the modern woman, take the trip that's calling you, notice nature's bounty, and put pen to paper. Linda urges us to remember to take time for romancing our souls along the way.
Want a free guide to secrets of horse book authors? Gallop over to https://www.carlykadecreative.com/wisdom.html and join the Equestrian Author Spotlight email list to have the author advice resource delivered instantly to your inbox.