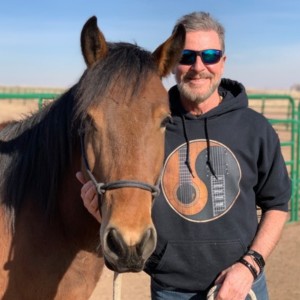 Wednesday Jul 13, 2022
Episode 107: On Audiobooks, Production Best Practices & the Audio Revolution with Brett Wilson
Episode 107: In this Equestrian Author Spotlight podcast episode, you'll meet Brett Wilson of SkyDance Mountain Audiobooks.
Brett is in the business of audiobook production from start to finish. His company, SkyDance Mountain Audiobooks, helps authors design, create, produce, publish, market and sell their audiobooks.
Saddle up for a conversation about the audio revolution, audiobook production best practices, and what an author needs to know in order to create a quality audiobook on a budget.

Want a free guide to secrets of horse book authors? Gallop over to https://www.carlykadecreative.com/wisdom.html and join the Equestrian Author Spotlight email list to have the author advice resource delivered instantly to your inbox.